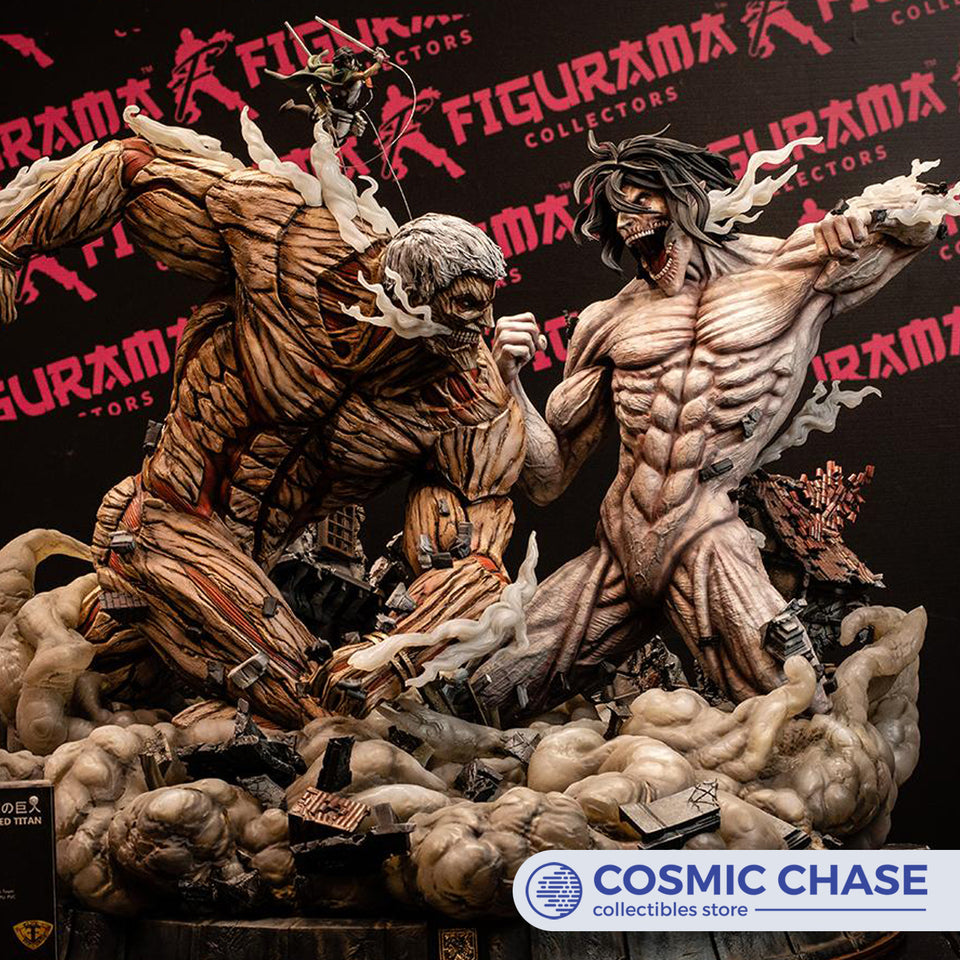 by Figurama
Figurama Eren Jaeger & Mikasa vs. Amored Titan (Attack on Titan) (Exclusive Elite) Statue
---
---
The product price is converted from SGD currency

. Prices are shown in your preferred currency based on the prevailing currency exchange rate.
Deposit made are non-refundable.
For overseas customers, custom tax & VAT charges are based on your country's import regulations.
For overseas customers, shipping cost is not included in the product price.
PRE-ORDER DETAILS:
Retail price: $2,599

 

(SGD)
3 Payment Options

Full payment option:
Deposit option:
Payment plan option:

Item ships out from Singapore 

Non-refundable Deposit:
* Price stated based on converted from our price in SGD currency.
AVAILABLE SHIPPING OPTIONS:

Country / Region

Est Shipping Cost #
Singapore

Free

US
~ 300 USD
Canada

~ 370 CAD

France 

~ 

260 EUR
Australia

~ 355

 AUD

UK

~ 

240 GBP
South Korea, Hong Kong, Taiwan, Philippines

~ 

330 SGD
Others

TBC
* We provide sea-shipping option to the US
# Shipping cost is determined by the dimension and weight of the product package/box. 
~ Delivery fee will be charged to deliver to drop-and-ship station.
MORE INFORMATION:
PRODUCT DETAILS:
Three (3) head sculpts - 1 featuring fully grown horn, 1 with sawed horns and added cigar, 1 with sawed horns paired with his peeved expression 

Additional add on - Crown (that can be paired with horned headsculpt)

Additional add on - Excalibur switch-out for the base

Additional details added to the base

Three (3) left arm - 2 holding guns, 1 holding Excalibur

Crafted in cold cast porcelain

Limited edition: 388